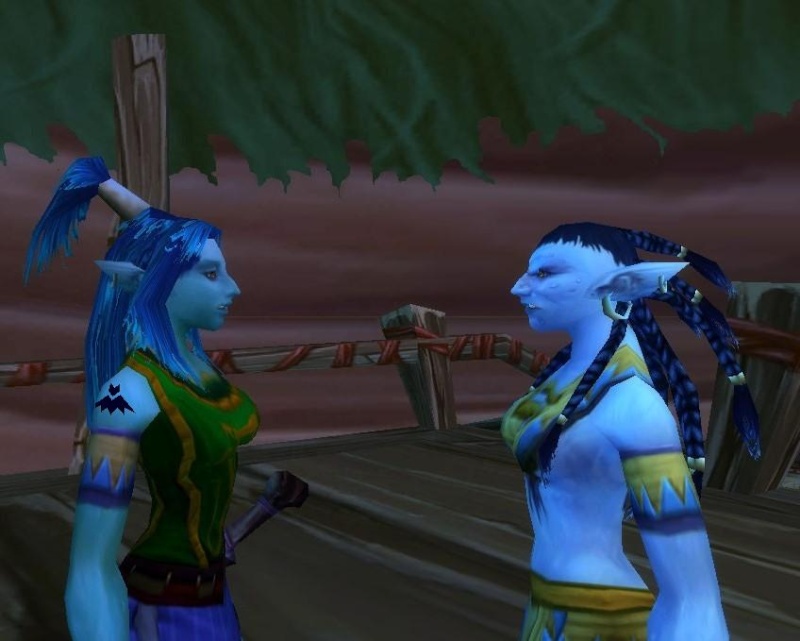 not exactly brilliant, but its the best i could do in the end

Headhunter




Posts

: 943


Join date

: 2008-03-10


Age

: 42



Pity you can't add tattoos for your characters in the game...
Well, the suggestion should only be made on the Blizzard forums, and I'm pretty sure that sooner or later it will be added to the game...

_________________
Snicka, the Literally Fallen Warlord
Warlord




Posts

: 818


Join date

: 2007-10-06


Age

: 33


Location

: Budapest, Hungary



I think the tattoo pictures look pretty amazing!
Headhunter




Posts

: 257


Join date

: 2007-10-08


Location

: London



"For a nominal fee, you too can decorate your character/s with intricate designs. Stop in at the local Ink shop, and feel that agonising needle penetrate your soft skin!" I kid. I'd actually still love to RP Lyranne adorning herself with wards/tattoos from various religions, deities and suchlike, that would make her description that little bit more than referencing Quin defacing her shield.
Headhunter




Posts

: 293


Join date

: 2008-02-26



Currently, the closest thing to tattoo in the game is the facial paint of male trolls and female night elves (strange couple, aren't they). But in many computer RPG-s, you can put various tattoos on your character's arms and torso.
Most likely, if they ever add such thing in WoW, it will be done the same way as the Barbershop; for in-game fee.

_________________
Snicka, the Literally Fallen Warlord
Warlord




Posts

: 818


Join date

: 2007-10-06


Age

: 33


Location

: Budapest, Hungary




---
Permissions in this forum:
You
cannot
reply to topics in this forum